The Nissan Sentra nameplate returns for 2024, looking better than ever
Changes to the fifth-generation Sentra include a redesigned grille, headlights and front air intakes, plus new wheel designs. There are also minor revisions to the interior.
The 149-horsepower 2.0-litre four-cylinder and continuously variable transmission carry over, but a new start-stop function will likely mean a very slight fuel-economy improvement in city driving. Nissan is also adding more standard active-safety technology — part of its Safety Shield 360 package — to all trim levels.
The Sentra is slightly larger than the Versa. Both relatively inexpensive sedans seem to fly under the radar while the Honda Civic and Toyota Corolla get most of the attention.
* * * * *
Toyota announces solid-state batteries with up to 1,440 kilometres of range
The automaker is perceived to be lagging in electric-vehicle development (since it has only one offering), but it's a leader when it comes to hybrids.
No strangers to batteries, perhaps it was waiting to develop technology that would dramatically boost EV range, since so-called range anxiety is a major road block to EV adoption.
Toyota says it will start producing solid-state batteries within the next four to five years. The batteries are lighter, cheaper to produce, charge more quickly and are expected to provide 1,440 kilometres of range. That's big news.
At the same time, Toyota will improve its existing lithium-ion batteries to provide ranges in excess of 950 kilometres by 2026.
* * * * *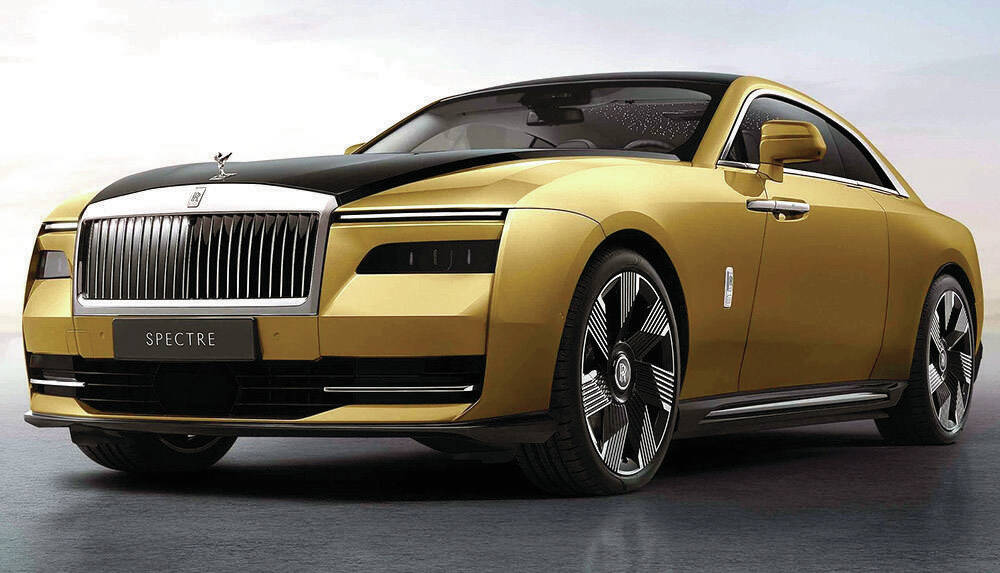 The Spectre coupe is nearly ready to 'Rolls'
The first electric vehicle from Rolls-Royce is in the final testing stage, prior to launching for the 2024 model year. Although using the same platform as the Phantom sedan and Cullinan utility vehicle, the Spectre runs with front and rear electric motors plus a battery pack located beneath the passenger compartment, delivering 577 horsepower and 664 pound-feet of torque.
According to Rolls-Royce, the Spectre is capable of accelerating to 60 mph (96 km/h) from rest in 4.4 seconds. Considering the car's 6,500-pound (2,950-kilogram) weight, that's pretty quick. An adaptive suspension and four-wheel steering are included.
There's no word on the maximum range or estimated charging times. Rolls-Royce intends to convert its entire lineup to electric propulsion by 2030.
* * * * *
Extreme heat, and not just cold, hurts EV range
Canadians can't seem to catch a break. It's well-known that cold temperatures can impact electric vehicle range, but range can drop as much as 31 per cent — depending on the vehicle — when temperatures climb higher than 100°F (37°C).
Recurrent, a Seattle EV battery and range analytics company, tested thousands of vehicles in a variety of weather. Range loss was not as high when temperatures fell, with an average of five per cent reduction at 90°F (32°C) and 2.8 per cent at 80°F (26°C).
To calculate the average temperatures, Recurrent used data from the 17,000 vehicles that the company tracks, including 65 models of EVs and plug-in hybrids such as the Tesla Models 3, Y, S and X; the Chevrolet Bolt EV; Hyundai Kona; Nissan Leaf; and Ford F-150 Lightning pickup and Mustang Mach-E.
Recurrent found that Tesla vehicles weren't as heavily impacted by high outside temperatures because the vehicles use heat pumps to cool the passenger compartment, which is more efficient than standard air conditioning.
* * * * *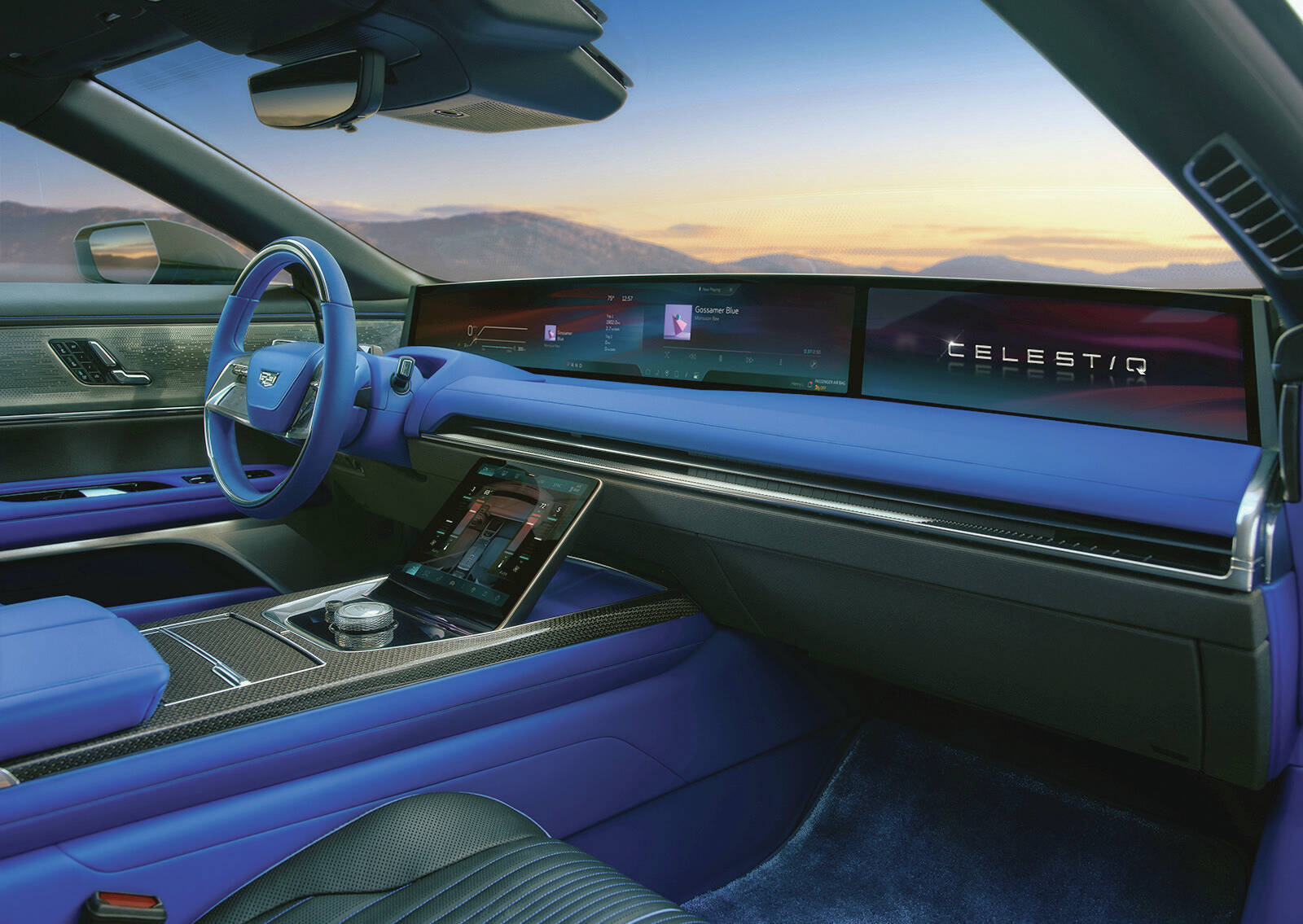 Cadillac's Escalade IQ to break cover soon
The third vehicle in the brand's electric lineup will debut Aug. 9 in New York City. The Escalade IQ's unique nose and headlights are all that have been shown so car. The Sleuth expects the IQ to come with 24-inch wheels and the interior will likely use a combination driver's info and infotainment screens in a wide-format curved panel.
It's a safe bet that GM's Ultium platform, motors and batteries — used to power the GMC Hummer EV and Chevrolet Silverado and GMC Sierra EVs — will find their way into the Escalade IQ. A maximum range of about 400 miles (640 kilometres) can be expected.
TRENDING UP
Ford to enter the 2024 Dakar rally: The event, which takes place in January, essentially runs a giant loop through Saudi Arabia. To take part, Ford will field a specially prepared Ranger pickup outfitted with a turbocharged 3.5-litre V-6. The last time Ford participated in the Dakar was in 2014 when it entered a Ranger outfitted with a 5.0-litre V-8.
* * * * *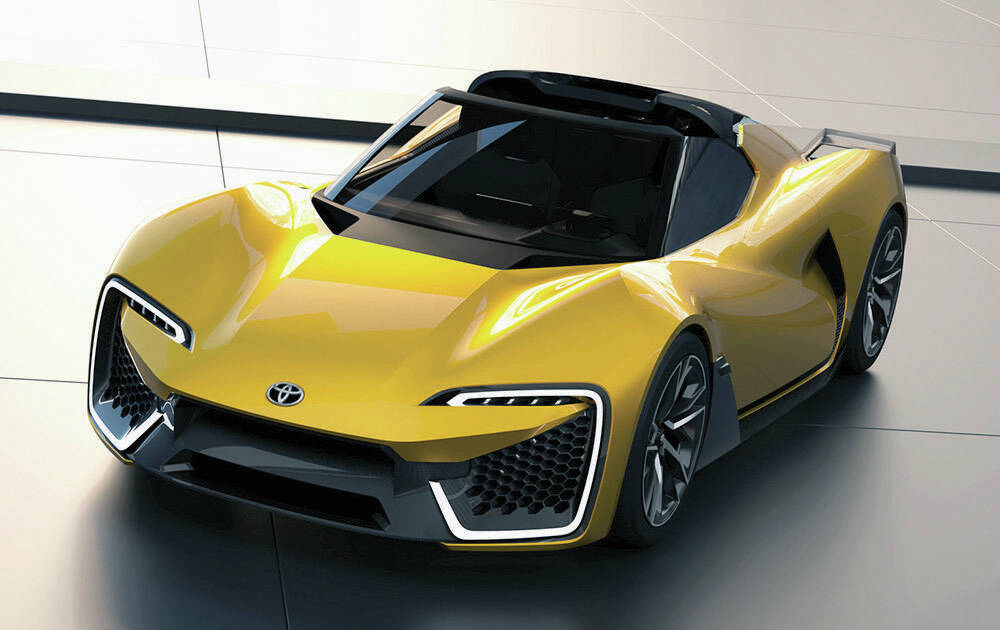 Toyota's electric sportscar: Company CEO Akio Toyoda continues to reveal plans regarding the Supra-sized two-seater expected in 2025. It was revealed that the vehicle would use the same platform as the electric Toyota bZ4X hatchback, but with about 500 horsepower. The bZ4x is rated at 201. Toyoda has since mentioned that the new car will use a manual transmission and would produce faux revving sounds just like a gasoline-powered sportscar.
– written by Wheelbase Media
If you're interested in new or used vehicles, be sure to visit TodaysDrive.com to find your dream car today! Like us on Facebook and follow us on Instagram